Hall Of Fame
Liz Clarke | 2004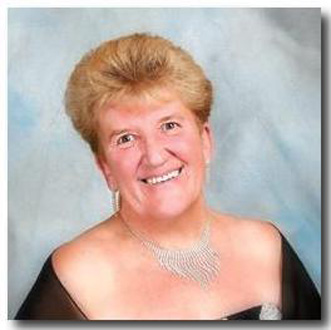 Scotland's finest Liz Clarke has gained entry into the Linedancer magazine Hall of Fame in 2005 for her fun-loving attitude and commitment to the world of Line dance. Her Line dancing roots began over 20 years ago when a class held at Pontins by Dick and Geneva Matteis left Liz hooked and desperate for more.
Since then Line dancing has become a way of life for Liz with massive support from husband Roger and daughter Beverley. Liz has gone on to become one of the Line dance communities 'elders' and one of Line dances best ambassadors.
She travels the world and has to keep track of bookings carefully as some are nearly two years in advance. Back in March 2002 'Mad' Lizzie took Iceland by storm adding sparkle to Reykjavik's Line dance community. Liz is a past winner of Dance of the Year for her now classic dance Scotia Samba. Incomparable to any other, Liz guarantees laughter and excitement in her high-pressured yet entertaining classes and workshops. You can rest assured you will leave any class taught by Lizzie with your ribs aching from laughter and with a smile on your face. Everyone who is lucky enough to sample Lizzie and her superb teachings will agreed she is a real treasure in the world of Line dancing.