Hall Of Fame
Darren Bailey | 2016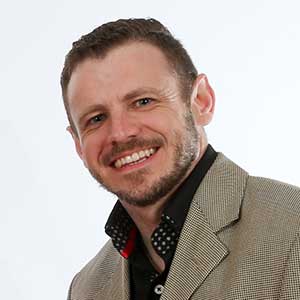 Darren Bailey is one of the biggest known name in line dance today. To most people, he will be forever associated to Strictly Dance Fever (the BBC show that would eventually become Strictly Come Dancing) when he and his partner Lana Williams were runners up to in 2006. Darren demonstrated a background in line dance could open the doors to excellence in most genres, from Charleston to waltz and tango. He continued for a while partnering Lana and they worked in prestigious places such as Las vegas and dancing for various large national events and TV shows in the UK and abroad.
His association with Strictly continues to this day as each year the BBC ask him to be a choreographer advisor, working behind the scenes to build new routines week on week for the celebrities who take part.
In line dance terms, Darren is nothing less than a legend. He is a stylish dancer and a great choreographer, his dances always perfect in their interpretation of the music in steps and his fame as an instructor and choreographer is worldwide.
In the last few years, Darren has worked extensivley with Fred Whitehouse (of CountryVive fame) and their association has seen them being guests of many events from Malaysia to France and the USA (and many more!)
Darren Bailey is a charismatic dancer, a professional entertainer who has never forgotten his roots and is always accessible and genuine to dancers around him.