Hall Of Fame
Robbie McGowan Hickie | 2010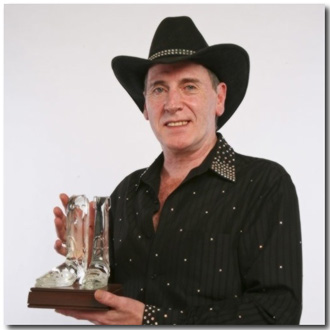 Robbie joined his first Beginner class in Nottingham in 1996, not realising that Line dancing, could or would ever become such a big part of his life.
By Spring 1997, he had enrolled for a Teacher training Course with the BWDA under the guidance of John & Janette Sandham, where he also completed a course to Level 4 in Summer 1998.
Robbie's first class began in Nottingham in Summer 1998, where he still teaches today. Robbie acknowledges all his class members by saying "I owe a LOT of Thanks to ALL my Class Members for all the help & support they have given me throughout the years."
In the past years, Robbie has penned a collection of top dances which have kept dancers all around the world entertained, and this has been acknowledged by the numerous Crystal Boot Awards he has won.
On being inducted into the Linedancer Hall Of Fame Robbie said "Being inducted into the 'Hall Of Fame' and to receive such recognition from my Peers, is such a Great Honour, I'm truly delighted to receive such an award."