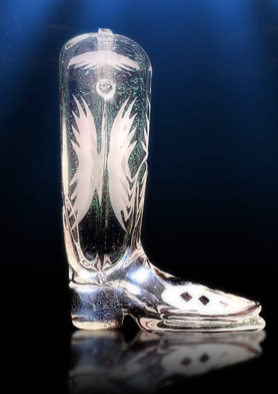 Hello and Welcome,
Have you ever wanted to know what it feels like to go to the Oscars?
Have you ever wanted to dance on a floor so big, it feels more like a football pitch than a dancefloor. And have you ever wished that all your favourite choreographers, instructors, DJ's, artists (and of course your closest dance friends) were all in the same place, at the same time?
If the answer to any of these questions is yes, then the Crystal Boot Awards are not to be missed.
Based in one of the UK's largest hotels, located in Blackpool, the Crystal Boot Awards celebrates the heart-beat of line dance. This 3-day dance weekend is like no other. Offering workshops from some of the best choreographers and instructors from around the world during the day, and vibrant socials happening across multiple rooms in the evening. The only questions are, which room, and what time to go to bed?
The highlight of the event is the award show on Saturday night. The red carpet is rolled out ready to host this black-tie gala dinner, with every dancer in the room dressed to the nines. It's a night full of excitement with live acts, award announcements and speeches from familiar faces, all whilst enjoying great food and drink, amongst great company.
Once the awards are done the ballrooms come to life, with socials and celebrations running through to the earlier hours of Sunday morning. Even with all the excitement of Saturday night, Sunday is not to be overlooked. More incredible workshops from world class instructors, more live acts and more socials. Sunday evening is topped off by our fancy dress competition, which has grown in popularity and often sees entire line dance clubs competing as one theme!
Simply put, The Crystal Boot Awards are like no other event, and is a must do for anyone who loves line dance and we look forward to welcoming you soon.

---
CBA 4 LDF supporting the line dance community around the world.

The Crystal Boot Awards are not for profit... they are for the Line Dance Foundation.